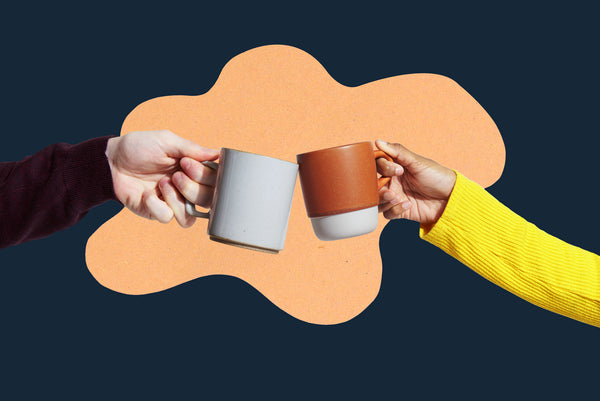 Lifestacks MCT
Re-imagine your coffee ritual. Lifestacks MCT provides all-day energy via a potent yet sustainable nootropic stack.
Shop
Our Founders
At age 11, Zack was diagnosed with Type 1 Diabetes. The diagnosis forced him to take his health seriously from a young age. Zack took up long-distance running to maintain insulin sensitivity, but it soon blossomed into a passion. His running helped him discover the importance of eustress, the kind of optimal challenge that leads to feelings of motivation and flow, as a guiding principle for immediate success and long-term development.
Zack discovered his entrepreneurial spirit while searching for a low-carb snack that didn't taste like cardboard. He created Quevos®, the world's first crisp made from egg whites, which gained notoriety through appearances on Shark Tank and in popular publications such as Delish, Forbes, Women's Health, and Popsugar. Zack took his experiences and knowledge from other areas, intent on developing his health, cognition, and productivity in other self-reinforcing and engaging ways. His goal of adopting a set of habits to support a virtuous cycle between daily performance and long-term health prompted Zack to begin exploring the world of clinically-studied nutritional supplements.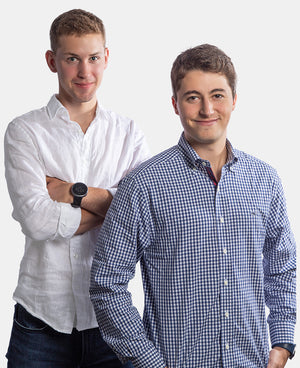 Vincent grew up with a global lifestyle, living in Europe, Asia, and North America. Through his experiences, Vincent learned from a range of food cultures and health practices. In light of the demands of frequent travel, Vincent realized he had to build a set of habits that he could take with him anywhere he lived. Vincent's interest in history led him to study and contemplate the mismatch of our ancestral eating patterns with modern practices. As a result, Vincent became an early adopter of intermittent fasting. Moreover, Vincent enjoyed fasting-friendly performance support from his daily cup of coffee, which he used for energy, appetite suppression, and metabolic health benefits.
Vincent and Zack became fast friends at Williams College. They quickly realized their shared passion for all facets of health and performance, and over their years at Williams, they wondered how they could invite everyone to adopt daily habits that delight and empower. They shared one Aha moment after another, and another.
The duo set out to create healthy, high-impact supplement stacks. They understood the desire for more enjoyable and intuitive ways to consume supplements, such as with a cup of coffee. And they recognized the opportunity to enhance the intermittent fasting lifestyle with supplements that would further the benefits and address the challenges of fasting. The result: a cup of coffee fueled by a deliciously creamy MCT that supports metabolic health and fuels mental willpower. The beginning of Lifestacks. 
Our Promise to You
We look forward to serving your lifestyle with premium products that continue to push the frontier of health and performance.
Zack & Vincent