Taking Lifestacks MCT allows me to stay productive on days I'm fasting or skipping a meal. The hustle of being a CEO demands a lot every day, and this is exactly the clean fuel I need to be at my best.
Rob Neuner
CEO of Boost Oxygen & Shark Tank Entrepreneur

I love the smooth, sustained energy this product gives me. It's perfect for long runs and workouts.
Chirine Njeim

Love this for staying focused during long days of coding. It's a great addition to my lifestyle.
Davey Morse
the frontier of wellbeing
The demands of daily life require us to address our health holistically. Our nutraceutical blends keep mind and body operating at peak performance. Join us at the frontier.
Our Story
MCTs for fasting?
Medium-chain triglycerides (MCTs) are healthy fats that fuel the body with natural and sustained energy but without a crash. MCTs are easily digested and rapidly absorbed, shifting the body to a fat-burning state. This makes MCTs an excellent nutritional source while fasting for elevated performance and longevity.
Learn more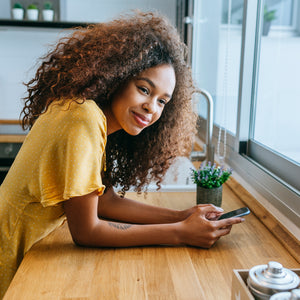 Blog: How to start fasting
Fasting is a great way to improve health and performance, but it doesn't come without challenges. The right nutrients can keep us energized and unlock existing fat stores.